It's summer! Summer! Yes, finally!
No more school, assignments, homework, tests, waking up early, dealing with annoying people, etc!
I'm happy and sad at the same time.
Sad just because I'm going to be bored at times, but happy for all the above reasons.
Took this picture with my baby, my iPhone. And Instagrammed it. I seriously love Instagram. That little app makes me so happy.
Poolside with my best friend today.
Got a fresh, new, summer hair look. Cut it short and got rid of my highlights, going back to my original chocolate brown hair color. Loving it!
Snow White!
I was a princess last weekend for my dance recital opening number, it was so fun! I had 9 dances total for the recital this year, it was a blast. Recital kicks of my summer for me every year.
"Dance is the world's favorite metaphor."
Broken in ballet shoes>>>>>>
Anyway,
My past two summers have been consumed of one main thing-
W

r

i

t

i

n

g

.
On this website....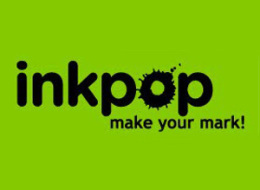 And that website....
is...
gone.....
*Holds back tears*.
And, I really don't want to join Figment because it irks me. It's a wanna-be Inkpop and it's just not the same as good ol' Inkpop was.
I'm a die hard Inkie.
That website gave me inspiration and happiness.
I wouldn't have a blog today if it wasn't for Inkpop.
Like I said a
few posts down from here
....I have really been wanting to write something amazing and just have not come up with any ideas.
I'm kind of still in the same spot.
Except, I have something I sorta kinda want to write about... I just don't know how.
I don't know how to incorporate it into a story that I can be happy with.
I seriously just don't know how to create a successful plot that I'd actually be able to start and finish.
So, I'm sitting here waiting for inspiration to hit me. Waiting for an amazing idea to just fall out of the sky and into my head.
Which probably isn't going to get me anywhere.
Sigh, I just want to write a good story that people will actually enjoy. But most of all, I want to enjoy it myself and be proud of it.
So for now.. I'm just waiting and hoping.
Sigh.
I may join Figment.. just for inspiration....
Actually, I lied. I've had an account this entire time, since Inkpop ended.
Here it is
, you should follow me and I'll follow you!
Hope you're all doing well!