I love these shoes, I don't care what anyone says.
They are my Osiris High Tops. My definition of what a lover of hip hop dancing would wear. And hence, since I love hip hop and think I'm at least half decent at it, I wear them. I'm not a gangster, nay nay. I'm pretty much the whitest girly girl you'll ever meet.
I was really scared to wear these at first, but I lost count of the compliments I got on them.
Once, I was at an amusement park, and two strangers came up to me and told me they loved these shoes.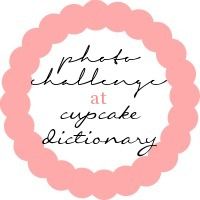 They are my little Osiris shoes. That's what my feet like to dress themselves in on certain occasions. How about yours?
Go do that photo challenge, it's pretty fun!