I'm Shelby from
The Fashionista Girls
, a fashion blog with product reviews, my favorite things, sales and clearances, and more! We also have different fashionistas post every week! If you would like to contact me, please email me at:
yourfashionistagirls@gmail.com
. Thanks!
_______________________
ok that ones a little different...
There are so many different hats out there right? Not including the last picture, the other two have hats that are in style.
For fall and winter, you want to look at the first picture! Let me show you my two favorite fall/wintery hats that I own!
The black one my friends knitted for me! I love them both!
Now for summer, I don't have any floppy hats because I never got the chance to get one! :( but here are some amazing stores that you can buy them!
$12.80 Forever 21
______________________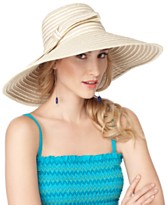 $21.00-Macy's
___________________
$20.00-Nordstrom
____________________