So I am stealing this post from
Qui
, it seems fun to do.Thanks for the awesome post on your blog, Qui! Now, here are some things you wouldn't know about me.
1.
I've never been to Disney Land.
2.
I am deaf in my left ear.
3.
I can't/hate diving into water.
4.
I've always wanted to do Karate.
5.
I have a weird obsession with this show.
6.
I started a dance team at my high school and we are having auditions in two weeks.
7.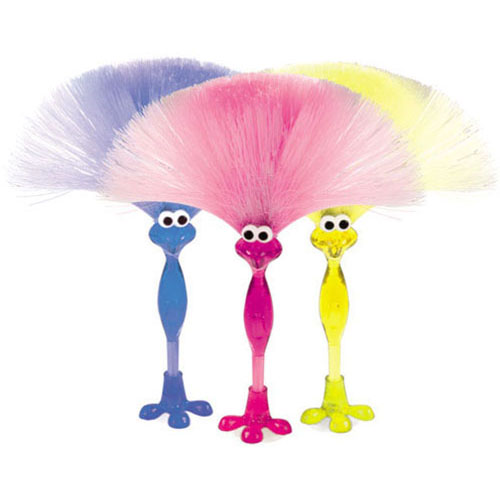 I have a collection of strange/cool/abstract pens. I actually have a green one like these in my collection.
8.
I have trouble arching my back in dance.
9.
10.
My Chemical Romance is my favorite band (along with Paramore.) And I do
not have one spec of goth in me.
11.
My eyes were stuck blue while I was a toddler, then when I was a kid they changed from green to blue depending on what I wore, now they are stuck green.
12.
I'm a beast at this game, first place is the only option with me. 2nd place is losing to me, haha.
What wouldn't I know about you? Leave comments and do a post like this!